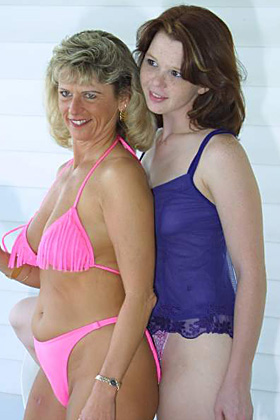 CJ SC3 & Orgasm Bunny
Florida Bash I - Part 3

Florida Bash I was held during the weekend of August 23-25. It was hosted by Devilz Candy SC3. The Charms and Gents who attended were Angel SC3, Booty Man, CJ SC3, Devilz Candy SC3, Jennie, Lauren, Okee, Orgasm Bunny, Scarlett, and Sweet Dreams.
There was some great shoots at the beach, an old fort, and in some large suites at the hotel where everyone stayed. You really need to visit each of the individual sites for some great solo, girl-girl, girl-guy, and group action.
In this update there is a lot of girl/girl shots featuring virtually every Charm who attended. Our only problem with trying to do the balcony shots was the crowd we drew in the waterway which the balcony was overlooking. The boaters really had fun during the Florida Bash weekend.
This is the third of four updates from Florida Bash I. I hope that you enjoy them and keep your eyes open for the future updates from Florida.