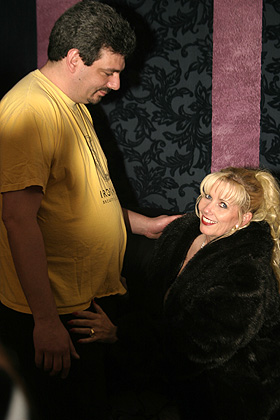 Sweet Brandy & Friend

I met Sweet Brandy SC2 at the last Texas Bash held in the Dallas-Fort Worth area. Sweet Brandy's friend was kind enough to let us use his place so she thought that she would return the favor. Let me tell you, this lady knows how to return a favor. Sweet Brandy definitely left her friend with a smile on his face.
Be sure and visit Sweet Brandy on her Southern Charms II site by clicking on her name anywhere it appears in this article. You will be able to see all of her updates from the Texas Bash as well as all of her other updates which together total over a 120 updates on line for your viewing pleasure.
Sweet Brandy also has videos on Southern Charms' new video clip web site and you can see the videos she has on line by clicking on the following link - Sweet Brandy's Videos.
I hope that you enjoy Sweet Brandy's update here on Happenings. I know her friend did. ;-)